Our comprehensive business intelligence services ensure that your data is transformed effectively, empowering you to make informed decisions.
Make Business Intelligence work for you
BI as a Service
Our customized BIaaS (Business Intelligence as a Service) provides comprehensive management from start to finish, assisting your organization in converting data into practical insights, based on your specific requirements.
BI Consultancy
If you require assistance with a business intelligence project or a single consulting session, we will assist you in devising and implementing customized intelligent strategies and solutions that perfectly match your specific requirements.
Who is business intelligence for?
Business intelligence involves analyzing the data within an organization to uncover fresh prospects and strategic enhancements, making it adaptable for businesses of any sector or size.
With the progression of digital transformation, organizations are faced with the task of managing and processing an unprecedented volume of data.
The challenge lies in the fact that data is typically produced at a pace that surpasses the capacity to examine and utilize it efficiently. This difficulty is expected to amplify given the escalating trend of Big Data. A research conducted by the Harvard Business Review highlights that a mere 0.5% of data ever gets analyzed or deployed. In addition, 69% of businesses struggle to establish a data-centric culture. Those who can successfully navigate this landscape today are likely to leap forward, securing a substantial competitive edge.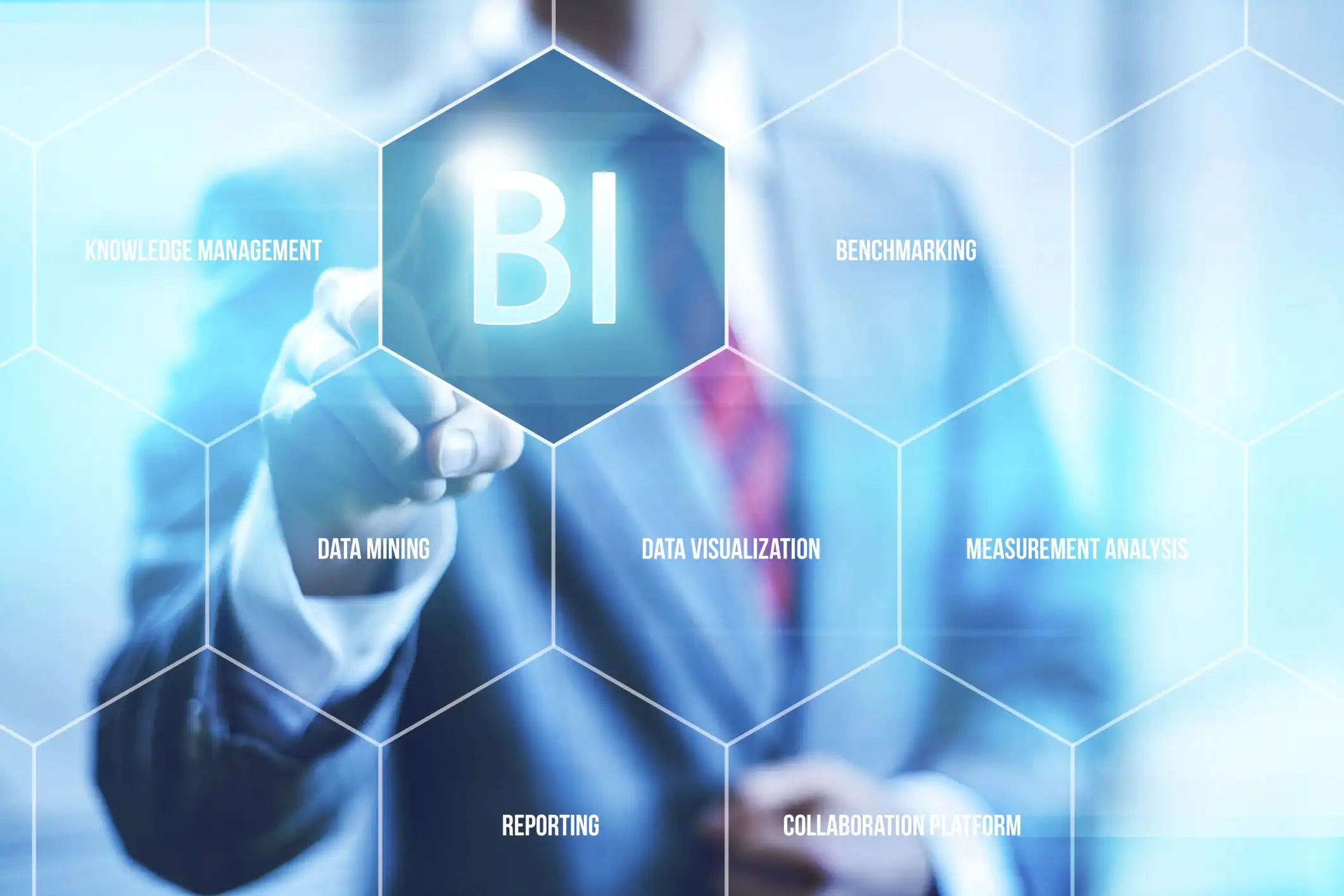 Our Partners
We've partnered with the best to give you the best there is.







Why work with us
Believe it or not, business intelligence isn't solely for large companies! Whether you're an SMB or a large enterprise, we provide assistance to all business scales, making data analytics and reporting challenges easier. This aids in streamlining operations and facilitating data-driven decisions.
Intelligent strategies tailored to you
We will dedicate our time to comprehending the nature of your business. From there, we will devise an exclusive strategy that will allow you to derive the maximum insights and value from your data.
Take your business to the next level
We're committed to aiding you in refining your data, enabling you to convert understanding into tactical steps that propel your business progress.
Everything included for one monthly fee
We offer comprehensive services encompassing setup, advanced toolkits, and continuous assistance from our devoted Business Intelligence consultants. No hurdles to overcome to get started here!
On-call consultancy & expert advice
Our comprehensive business intelligence services go beyond just providing software. We deliver a completely managed business intelligence package from start to finish, accompanied by reliable professional guidance you can trust.
Speak to an expert
If you'd like to find out how our business intelligence services can help your company succeed, please contact us to arrange a free consultation today.
Get in touch